Hot Sale/ Free Shipping Over $32.99
"Practical and Multi-functional Tool."
-Danielle F.
PRODUCT HIGHLIGHTS
multi-functional
Portable
High-quality
Durable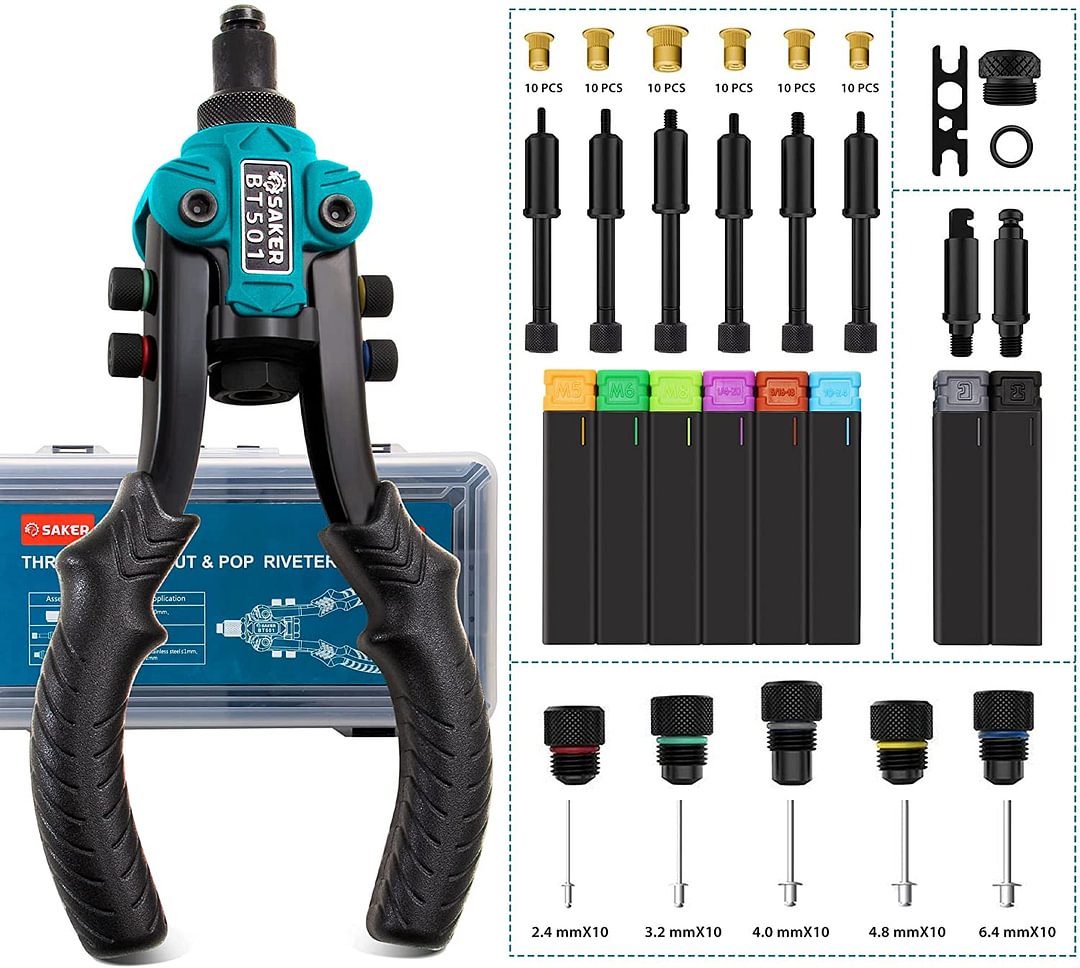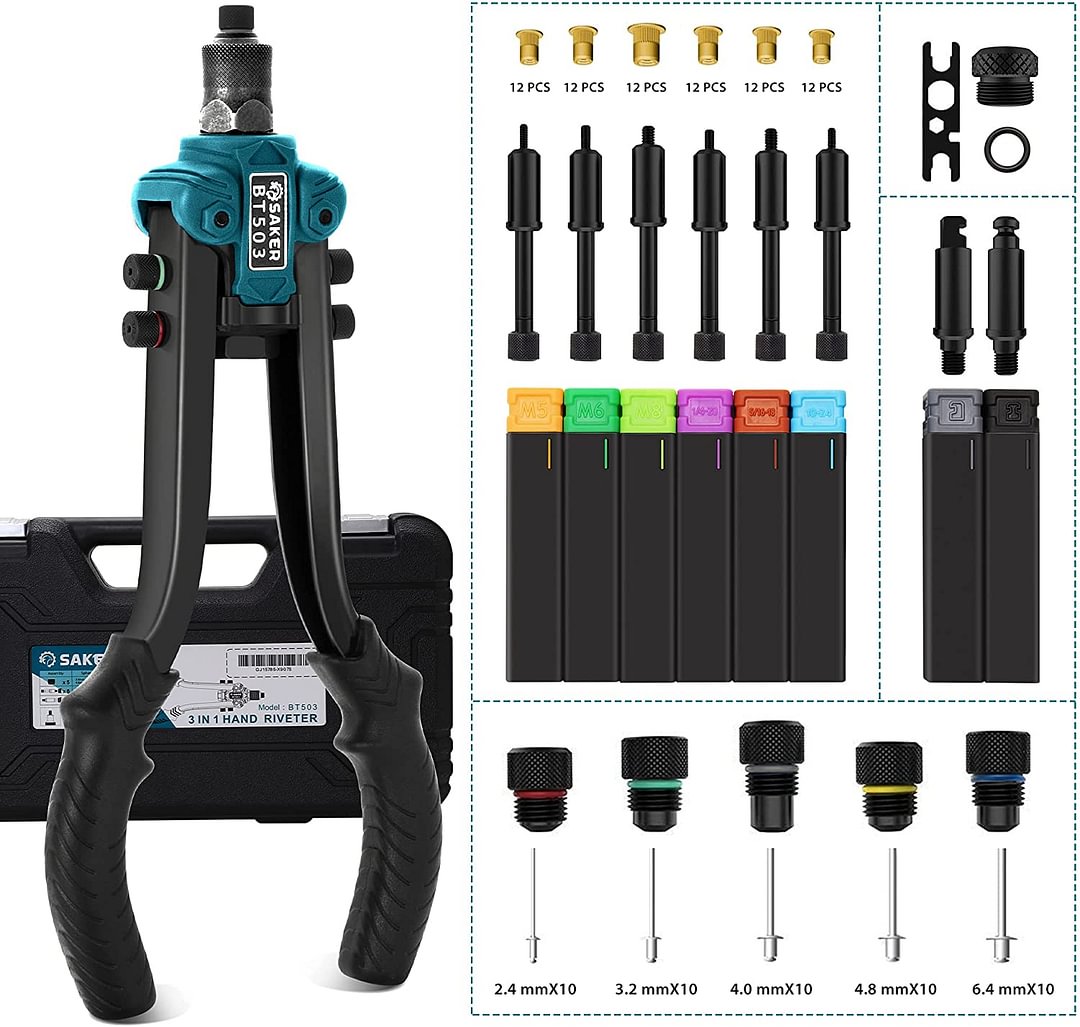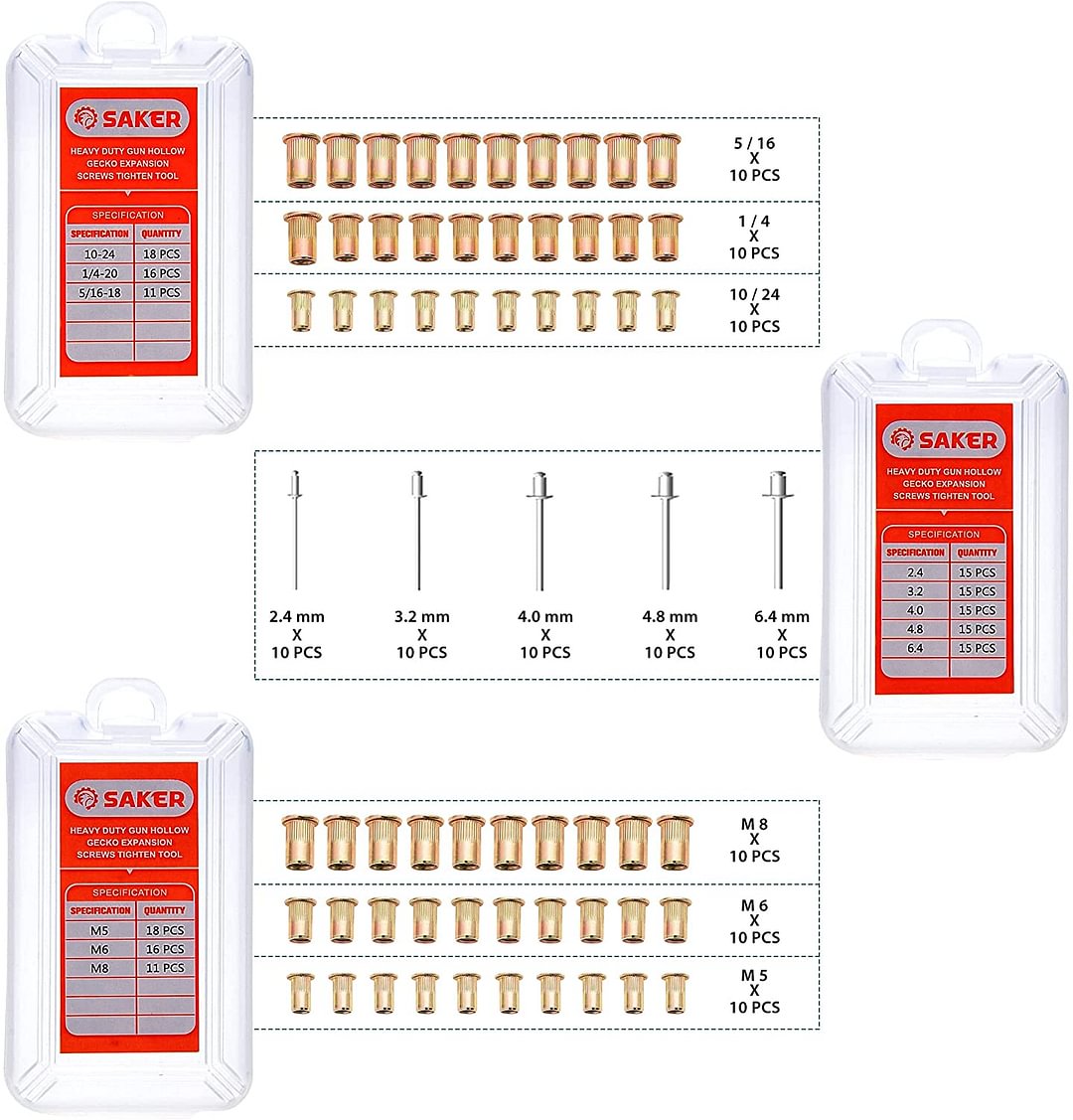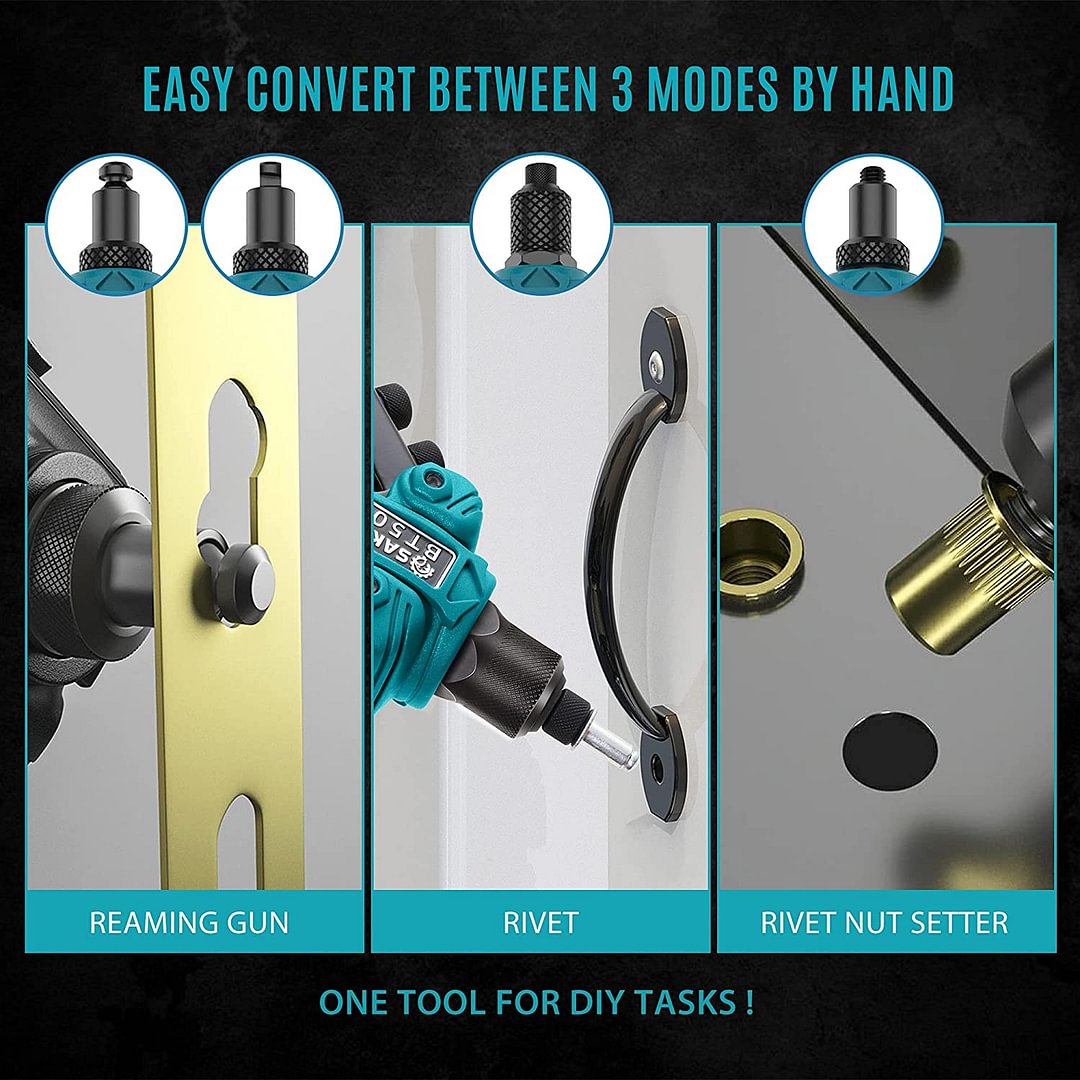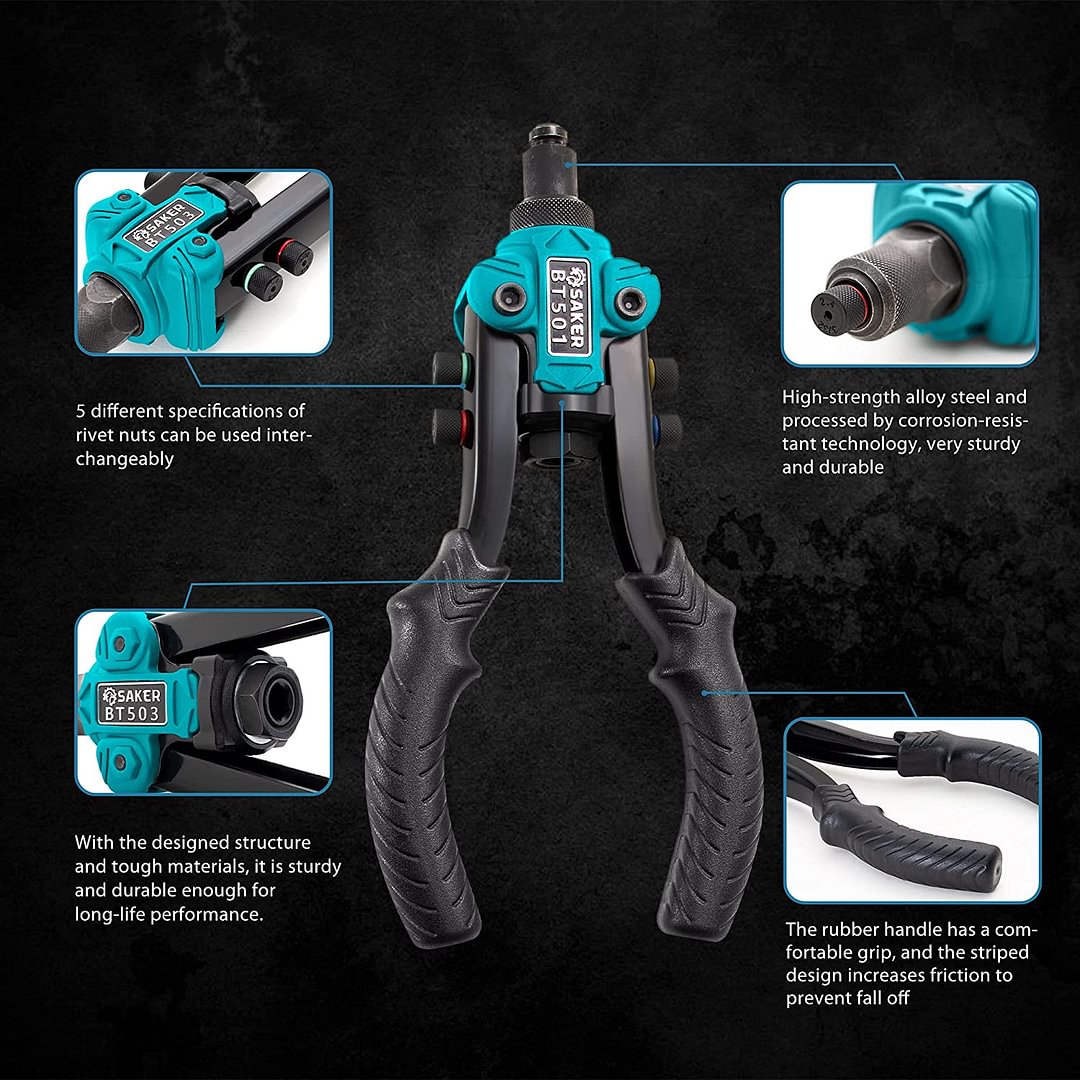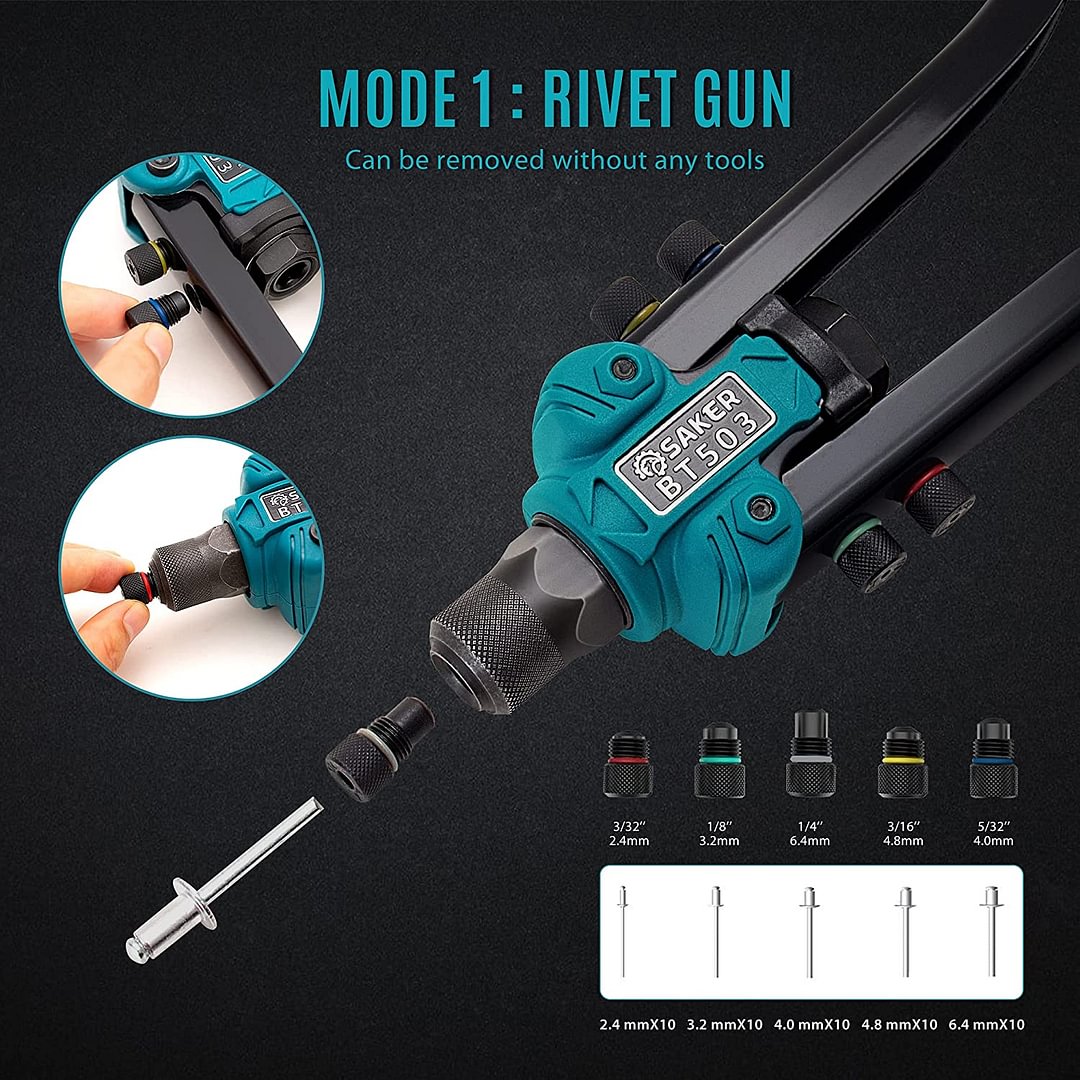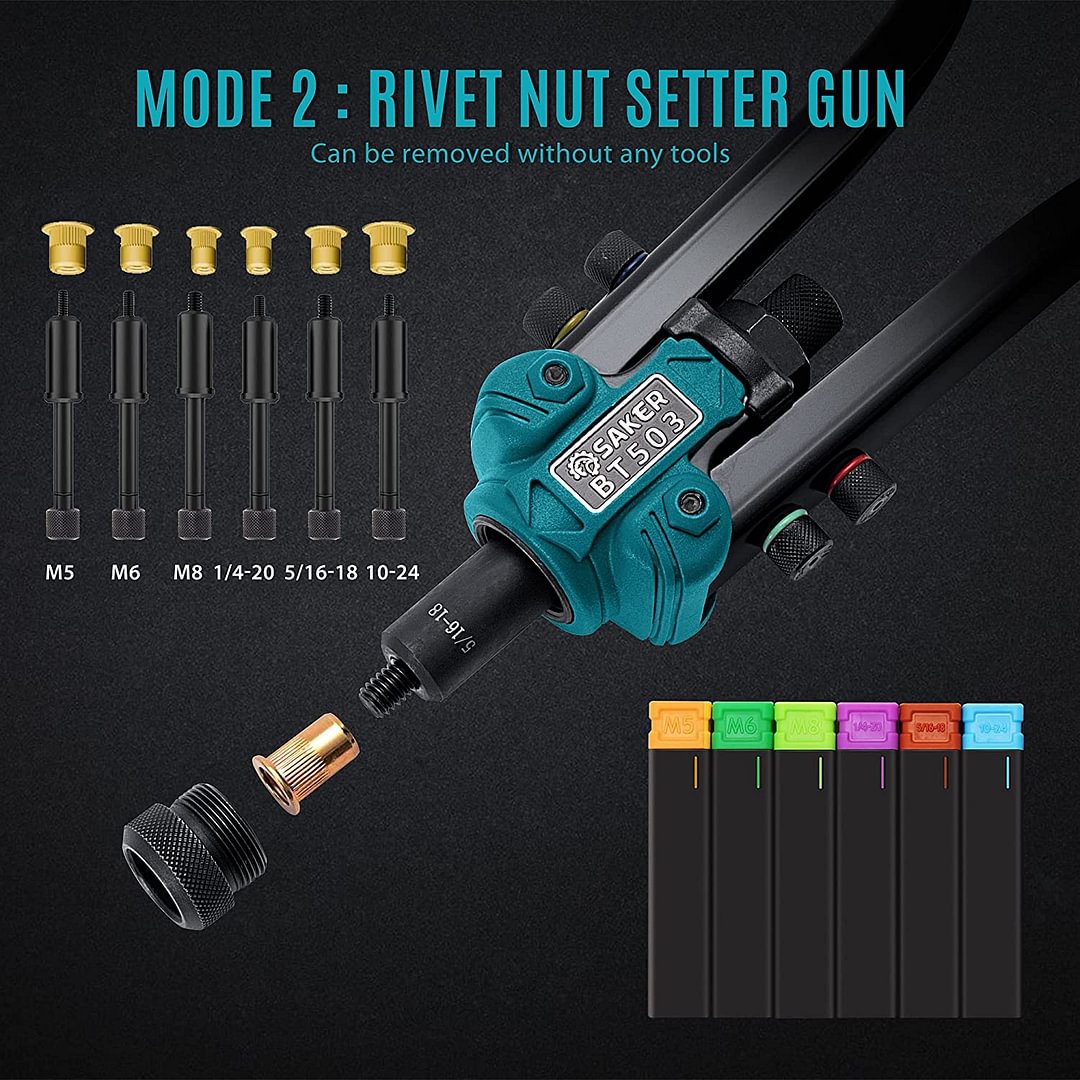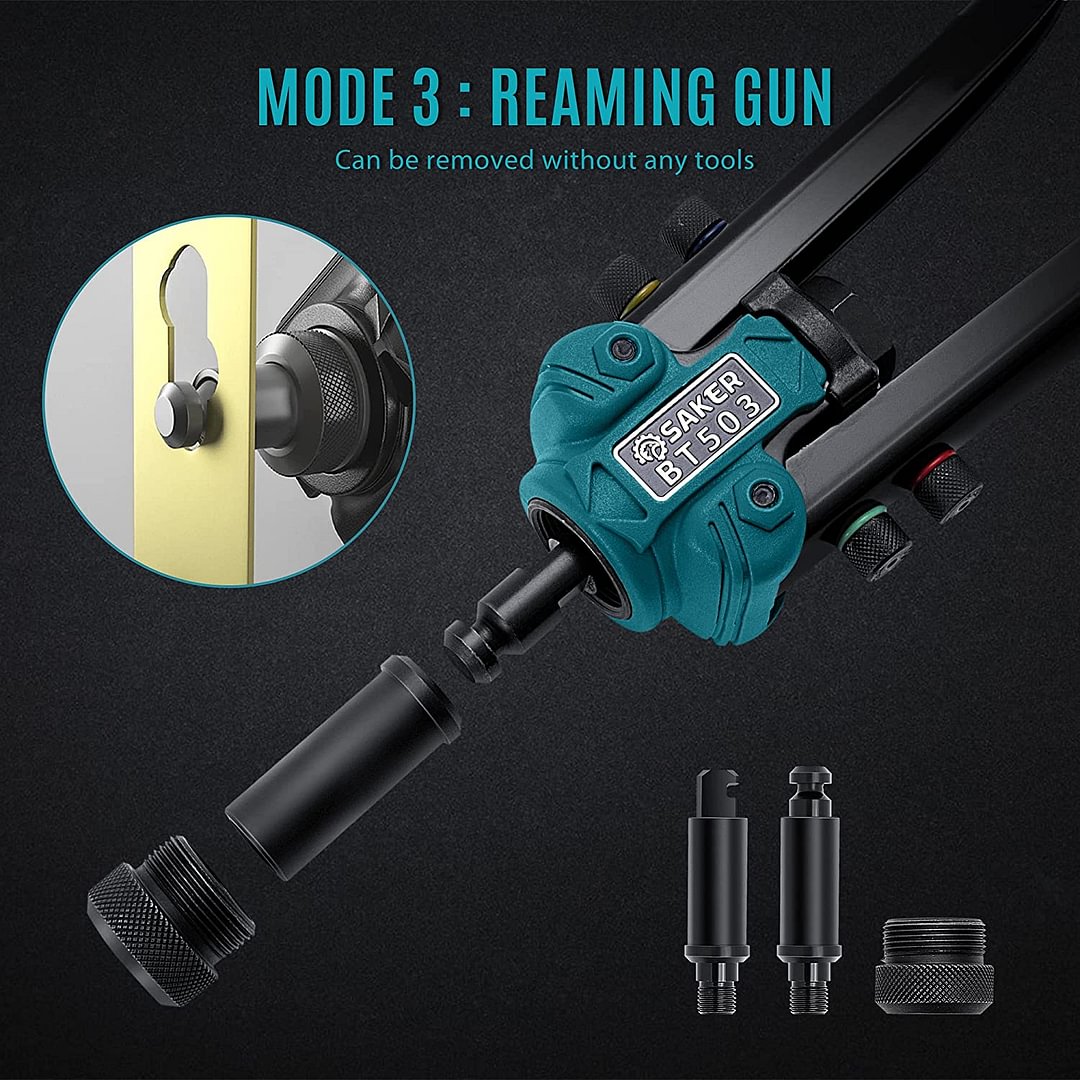 🔒 Safe & Secure Checkouts
📦 Insured USA Shipping
✉️ 24/7 Customer Support
EASY TO USE - Tool-free quick-change head design makes it simple to change mandrels and nose pieces quickly without the need for additional tools, smooth your project and save your time.
DESIGN FOR SAVING ENERGY - Ergonomic handles with double compound hinges maximizing leverage and for easy operation. Delicate Shape heavy-duty hand riveter is ideal for working in hard-to-reach areas. Great for off-road / Jeep modifications.
STRONG AND DURABLE - The rivet nut tool is made from thick carbon steel with heat-treated, and black phosphating finishing protects against corrosion. With the designed structure and tough materials, it is sturdy and durable enough for long-life performance.
HIGH EFFICIENCY & ENERGY SAVING - Saving Great for sheet metal fabrication.3/25″(3mm) high-strength carbon steel handles make the rivet nut gun more sturdy and durable,6 specifications to interchangeable mandrel meet the needs of work.
WIDE APPLICATIONS - Provide a customizable fastening solution for wide riveting applications such as body panels, bicycle attachments, furniture, and decorations, etc.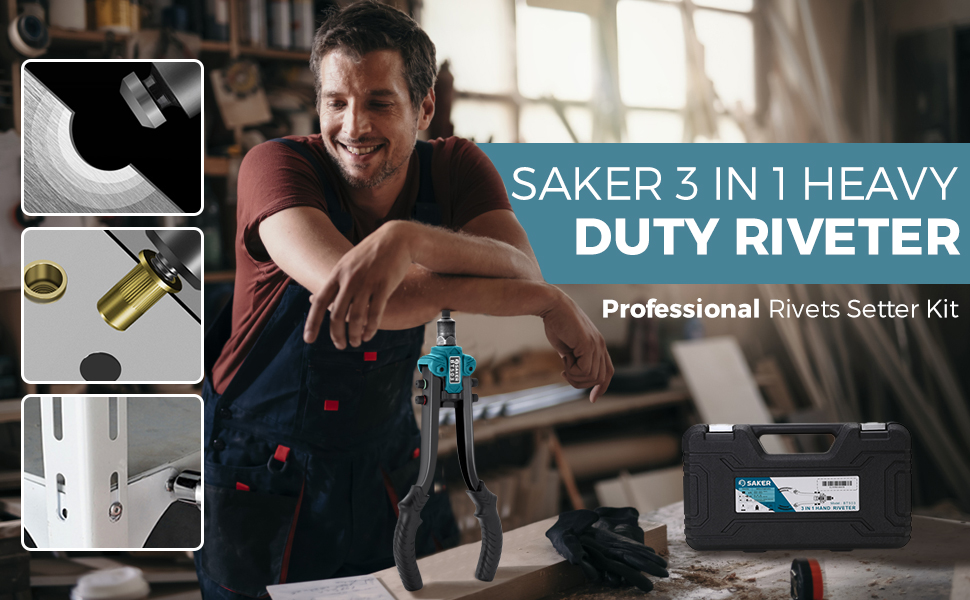 Happy Customers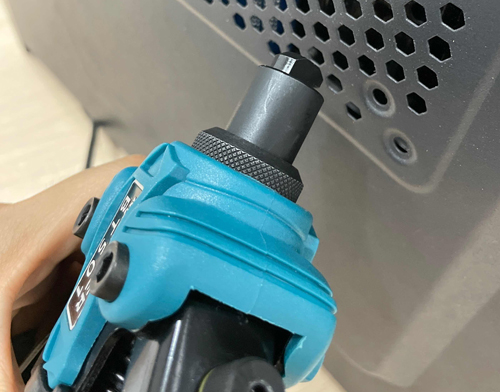 A Must-have Tool
Jan/7/2021
One thing I like about the design is that the spare mounting heads for the various size heads this tool can use screw into the tool itself in an unobtrusive place as a clever storage place (as opposed to having to keep a bunch of head sizes in a box somewhere and having both the hassle of having to locate them and the Murphy's law risk of not being able to locate the size you need when you're in a bind...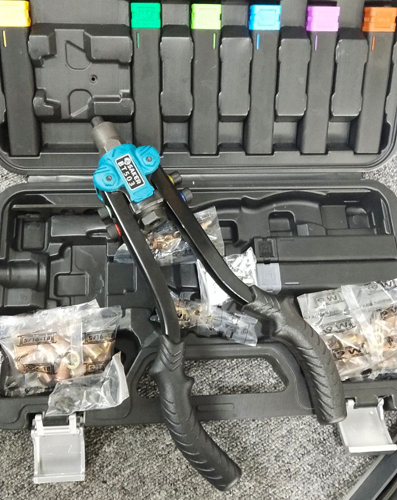 Getting What You Pay For
Feb/6/2021
Now after using it to install a hood lift kit, unto the hood of my car, i am very satisfied with the outcome. By the way, thank you for including the different types of ribits inside the kit, they sure came in handy. Thank you again, for making such great product!!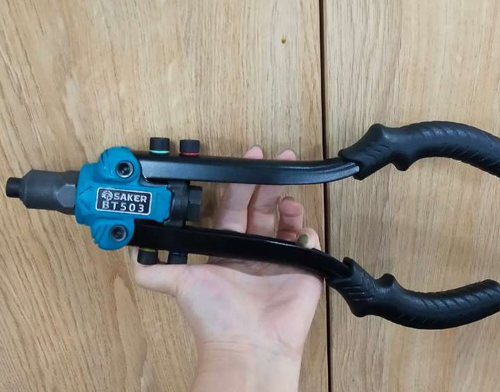 A Good Assistant For Me
Mar/6/2021
As many of us in the "older" generation will attest, some grip type rivet tools become a challenge when arthritis in the hands becomes a problem. I could not be happier with this tool. This is a two handed tool so those needing a one handed tool should look elsewhere. This snaps the rivets with ease, I would purchase this again if needed.
Get the useful
tool now!
The product is on 50% OFF.
This discount is valid for a limited time only.
Quantities are limited – act now!
Claim Your 50% Discount
Guaranteed High QualityWe back up all our products with a full money-back guarantee.
No-Hassle ReturnsIf you are not 100% satisfied with your order, return it within 60 days for a full refund.